Wellness Post, 3/18/20, Day 1
Good morning Durham Academy Upper School students,
Welcome to the 1st day of distance learning at the DA Upper School. It is my pleasure to start our Day 1 off with what we are calling a "Wellness Post." Each Day 1 we encourage you to read the Wellness post that will come via email from Mr. Murray and me. The goal of these posts is multi-faceted. We hope they will inspire you to get moving and stay fit as well as to practice self-care and good mental hygiene. These posts are designed to get your day off to a good start and provide wellness activities for the free time in your day. First up, an inaugural Wellness Post message of encouragement from Mr. Murray:
A resource that I will be drawing from regularly is an organization called Action for Happiness. While doing our best to slow the spread of the coronavirus by engaging in distance learning, social distancing and excellent handwashing hygiene, we are going to be challenged to find and enhance our sense of community through virtual means. This includes experiencing and sharing moments of joy and happiness with each other. Action for Happiness "is a movement of people committed to building a happier and more caring society. We want to see a fundamentally different way of life – where people care less about what they can get just for themselves and more about the happiness of others." It is my hope that we can each find ways to contribute to the happiness of our DA Upper School community during this unprecedented time of uncertainty and separation.
Action for Happiness posted a great article on March 12th titled, COVID-19: How to respond constructively (https://www.actionforhappiness.org/news/covid-19-how-to-respond). The article lists the following action items as suggestions for how to make a positive difference in your community. I challenge you to choose at least one that speaks to you and set the intention to find new and creative ways to take that action in our DA Upper School community:
Set an intention– make a personal commitment to make a positive impact each day for yourself and those around you, even if it is something small.
Look after your body– move your body each day even if indoors dancing round the living room. Load up on healthy fruit & veg to support your immune system.
Nurture relationships– Reach out digitally by sending messages to friends; remind them of a memory or let them know something you're grateful to them for.
Help others– make some extra food and drop a meal off on the doorstep for a friend who is unwell. And encourage friends to make wise & kind choices too.
Look for what's good– take some time to notice the world around you and be grateful for the good things. What can you appreciate even in difficult times?
Make the most of it. If you end up self-isolating or have events cancelled, how can you make the most of that time? e.g. learning a new skill.
And remember to be willing to reach out and ask for help when you need it too.
Lastly, for the rest of the month of March, I am going to share "Mindful March" actions you can take. Today's action is: Get outside and notice 5 things that are beautiful! If you'd like to share any of the 5 things with the rest of our community, please send a picture to me so that I can share with everyone!
Here we go!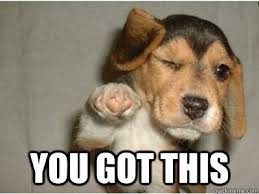 Mrs. Danser