Wellness Post, 5/4, Our Seniors + Mental Health Month
Good Monday morning friends,
First, I'd like to welcome our seniors into their final week of high school classes EVER!!!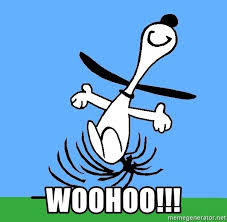 What a HUGE accomplishment – no matter how upside down the world feels right now, you should feel very proud. Everyone, please check out Mr. Murray's video that emphasizes what a special time of year this is and how to help recognize our seniors: Murray'ism Senior Appreciation.mov
Next, I wanted to recognize something about the month of May that is very important to me, personally and professionally. Since 1949, the month of May has been observed as Mental Health Month in the United States and many national organizations such as NAMI, Mental Health America, and other affiliates spotlight Mental Health Month to raise awareness about the importance of mental health and to stop the stigma associated with mental health.
This year, in May 2020 while in the middle of the Covid-19 pandemic – we are facing new anxieties and unknowns that are contributing to our individual and collective experiences of mental health. Due to the stay at home orders and social distancing that can cause isolation, it is so important that we pay attention for signs of mental health challenges in ourselves, our loved ones, friends, and neighbors. Here is a list of common experiences of people during and after quarantine:
Fear
Sadness
Numbness
Insomnia
Confusion
Anger
Post-traumatic stress symptoms
Depressive symptoms
Low mood
Stress
Emotional disturbance
Irritability
Emotional exhaustion
The following short video made by TalkSpace for Mental Health Month 2020, reminds us that now more than ever, it is so important to have conversations about our mental health: The State of Our Mental Health
Please let me know if you or someone you know is having a hard time coping during this unusual time and remember that it's okay to talk about it. In fact, check out ok2talk.org – a community where teens and young adults struggling with mental health conditions can find a safe place to talk about what they're experiencing by sharing their personal stories of recovery, tragedy, struggle or hope: https://ok2talk.org/about
Be well and stay connected,
Mrs. Danser